Port Lincoln Accommodation Search
For Cheap, Luxury or Discount Hotels around Port Lincoln
Welcome to our guide to the best accommodation options in and around the picturesque city of Port Lincoln in South Australia, Australia. Whether you're visiting for a relaxing vacation or for business purposes, Port Lincoln has a wide range of accommodation options catering to all needs and budgets.
1. Hilton Motel
If you're looking for a comfortable yet affordable option, you can't go wrong with the Hilton Motel. It offers fully-furnished rooms with all modern amenities such as air conditioning, flat-screen TV, free Wi-Fi, and private bathrooms. The motel is also conveniently located close to the city center, making it easy to access all major attractions.
2. Port Lincoln Hotel
If luxury is what you're after, the Port Lincoln Hotel will not disappoint. The hotel offers stunning ocean views, stylish guest rooms, and suites with private balconies, flat-screen TVs, and mini-fridges. The hotel also boasts of an on-site restaurant, bar, and outdoor pool.
3. Marina Hotel
Located on the water's edge of Lincoln Cove Marina, the Marina Hotel offers comfortable guest rooms, all of which offer picturesque views of the marina. The hotel also features an on-site restaurant serving delicious seafood and other local cuisine, as well as a bar to enjoy cocktails and drinks.
4. Adventure Backpackers
For the budget-conscious traveler, Adventure Backpackers is an excellent choice. The hostel offers shared dorm rooms, as well as private rooms with en-suite bathrooms. The hostel has a communal kitchen, dining area, and lounge, and it is well-located with easy walking distance to attractions.
5. Lincoln Navigators Motel
If you're looking for self-catering accommodation, Lincoln Navigators Motel is a great option. The motel offers fully-furnished apartments with all modern amenities, including a fully equipped kitchen, air conditioning, and free Wi-Fi. The motel is located in the heart of the city, making it easy to access all attractions in Port Lincoln.
whether you're looking for luxury or economy options, Port Lincoln has a wide range of accommodation choices that cater to all needs and budgets. Whichever accommodation you choose, be assured that you're in for a memorable and comfortable stay in this beautiful city.
This is the worlds leading discount accommodation cross search engine

save up to 80%


This is the same set of services most travel agents use, Free to bookmark and share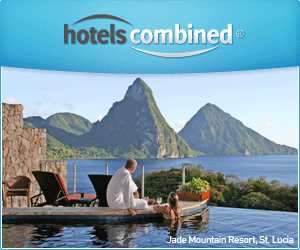 This is the site for Port Lincoln South Australia . Are you searching in the right Australian Region?
MOVE PORTAL